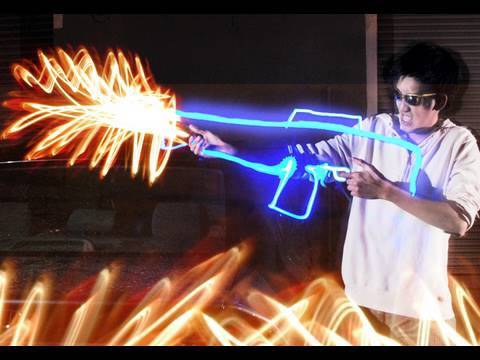 Make sure you watch it in 720P
This video is from the same guy I blogged about a few days ago regarding Fake Guns And Video Editing. Make sure you watch the behind the scenes footage to see how to do it.
Pretty awesome stuff, I want to give light painting a try.