bear
Breathtaking.
The artist's DeviantArt page with full resolution version – HERE
These flags work on so many levels:
(Click the picture as usual to enlarge)
As long as the 2nd amendment keeps getting stomped on in CA, people should be flying one of these flags instead.
It's subtle, so the hippies probably wouldn't get it. That on its own would be great.
Thanks to commenter Aleksandr Mravinsky, for flag #2.
Teddy bear zombies, gore and guns…
The handgun comes out at around 2 minutes.
It's pretty damn funny when internet memes crossover into real life and people don't get them.
The San Luis Obispo County Sheriff's Department issued a serious warning about pedobear last week:
« Click to continue…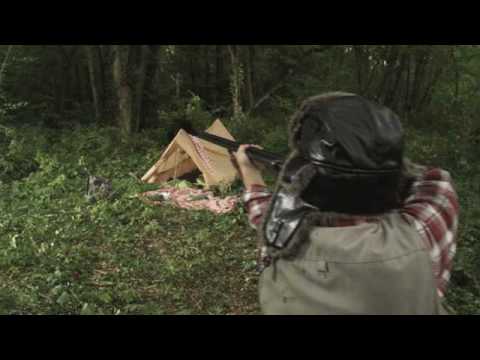 When asked, enter your favorite verb, sit back and enjoy.
TRENTON, N.J. - New Jersey will hold its first bear hunt in five years this December to thin a growing black bear population that wildlife biologists say is increasingly coming into contact with suburban New Yorkers.

Wildlife officials will issue as many as 10,000 hunting permits, anticipating a kill of 500 to 750 black bears out of an estimated population of 3,400. A similar hunt in 2005 killed 297 black bears, down from 328 killed during a hunt in 2003.
Full Story – HERE
I know a good idea for an episode of Jersey Shore when I see one. Can you imagine arming all of them with rifles and telling them "Go shoot some bears"?